WooCommerce Subscription Downloads
By: WooCommerce
Added: February 2, 2022
WooCommerce Subscription Downloads enables you to offer downloadable products to your subscribers, while maintaining individual listings for each of your downloadable products, having them sold individually via your store, as well as via the subscription. It adds a new field to your downloadable products, in the Product Data meta box. Once you have your subscription product in place, the subscription can be searched for via the new Subscriptions field shown when adding your Downloadable product.
When to Use Subscription Downloads
Use WooCommerce Subscription Downloads if you need to offer additional downloads to subscribers, via downloadable products listed in a store.
Subscription Downloads is only available on plans that are on Managed WooCommerce.
Support Scope:
We will install, activate, and configure settings based on the generated PDF worksheet.
---
Requirements for Setup:

The Functionality Form must be completed, and the PDF added to the project.
WooCommerce Subscription Downloads requires the WooCommerce Subscriptions extension.
Subscription Downloads is part of Managed WooCommerce and is installed and activated from WooCommerce Extensions in the WordPress dashboard.
Dashboard > WooCommerce > Extensions > Subscription Downloads (Install/Activate)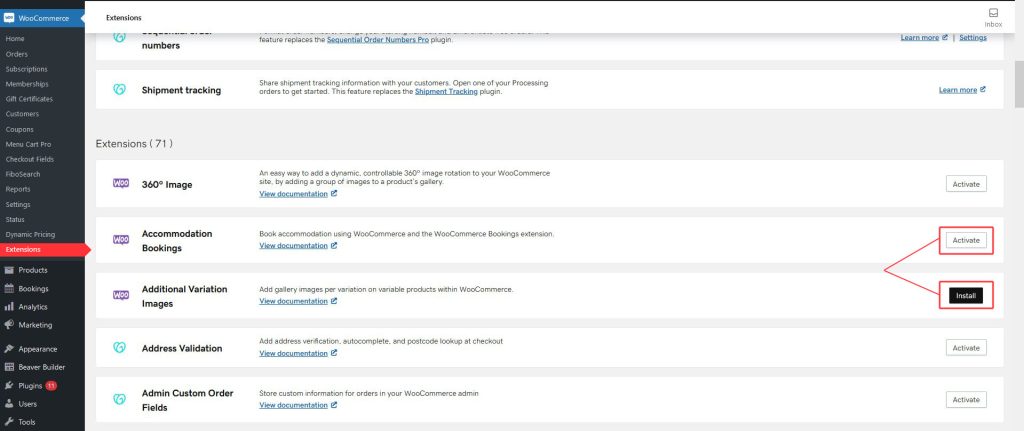 ---
Not seeing the WooCommerce Extensions?
Website Specialists - please follow these steps
Builders - please open a TC for further assistance
---
Functionality Path:
WooCommerce>Products>Product Type and Options>Subscription Downloads
Reference the link(s) below for how to setup Subscription Downloads:
Supported Plan(s):
---
Functionality:
---
Availability:
---
Supported Feature requests require a PDF Worksheet be generated using the Functionality Form, and the PDF Worksheet must be added to the project.

Functionality Path:
WooCommerce>Products>Product Type and Options>Subscription Downloads