Box Office
By: WooCommerce
Added: January 13, 2022
WooCommerce allows you to set up any product to function as a ticket by creating a virtual product but excludes the ability to manage tickets. WooCommerce Box Office bridges that gap and enables you to sell tickets online. It provides a full-featured ticketing solution for any type of event.
Manage tickets for as many events as you wish
Generate tickets that can have specific ticket-holder information attached
Collect info on individual ticket-holders
Allowing ticket-holders to manage their own info, regardless if they made the purchase
Send custom printable tickets
Bulk-email ticket-holders
Export ticket-holder info to a CSV document
Use WooCommerce Order Barcodes (separate purchase) to generate unique, scannable barcodes for each ticket
Use WooCommerce Box Office to setup and sell tickets (digital and printable) for an event, concert, function, fundraiser, conference, etc..
Box Office is only available on plans that are on Managed WooCommerce.
Support Scope:
We will install, activate and configure settings.
---
Requirements for Setup:

Worksheet must be completed.
---
Functionality Path:
WooCommerce>Products>Product Type and Options>Event Tickets>Box Office

Box Office is part of Managed WooCommerce and is installed and activated from WooCommerce Extensions in the WordPress dashboard.
Dashboard > WooCommerce > Extensions > Box Office (Install/Activate)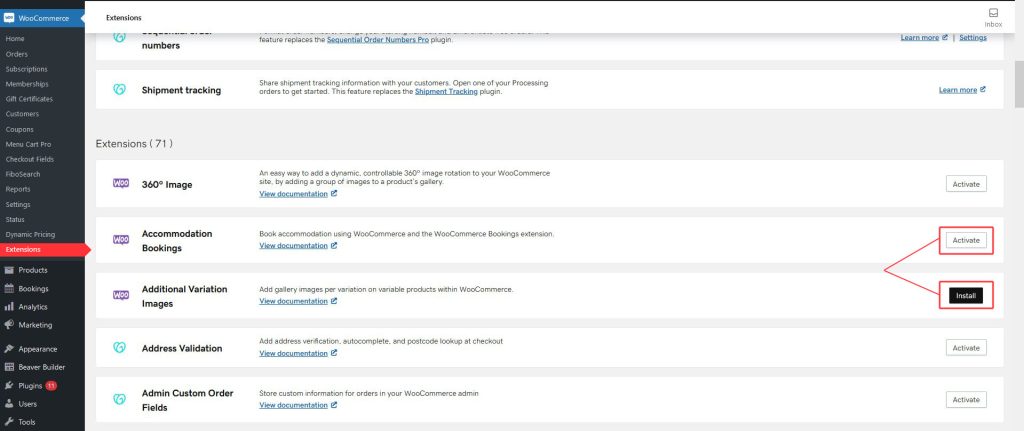 Not seeing the WooCommerce Extensions?
Website Specialists - please follow these steps
Builders - please open a TC for further assistance
Configure according to the provided worksheet. Reference the links below for how to setup the plugin.
Supported Plan(s):
---
Functionality:
---
Availability:
---
Supported Feature requests require a PDF Worksheet be generated using the Functionality Form, and the PDF Worksheet must be added to the project.

Functionality Path:
WooCommerce>Products>Product Type and Options>Event Tickets>Box Office
---