360º Image
By: WooCommerce
Added: January 10, 2022
WooCommerce 360º Image provides an easy way to add a dynamic, controllable 360º image rotation to your products in your WooCommerce site. By adding a group of images to a product's gallery, you'll have a 360º image rotation in place of the product's featured image. It's responsive, touch-enabled and extremely easy to use.
Key Features
360º Rotations
Fully Responsive
Extremely Easy to Use
Mobile / Touch Enabled
Navigation Controls
Full Screen Mode
Shortcode
Uses WooCommerce Native Gallery
Extremely Customizable
Use when a customer requests a 360º rotational image. This will replace the standard Featured Image.
360º Image is only available on plans that are on Managed WooCommerce.
Support Scope:
We will install, activate, and configure settings based on the generated PDF worksheet.
---
Requirements for Setup:

The Functionality Form must be completed, and the PDF added to project.
The customer must provide appropriate images as outlined in the plugin docs.
360º Image is part of Managed WooCommerce and is installed and activated from WooCommerce Extensions in the WordPress dashboard.
Dashboard > WooCommerce > Extensions > 360º Image (Install/Activate)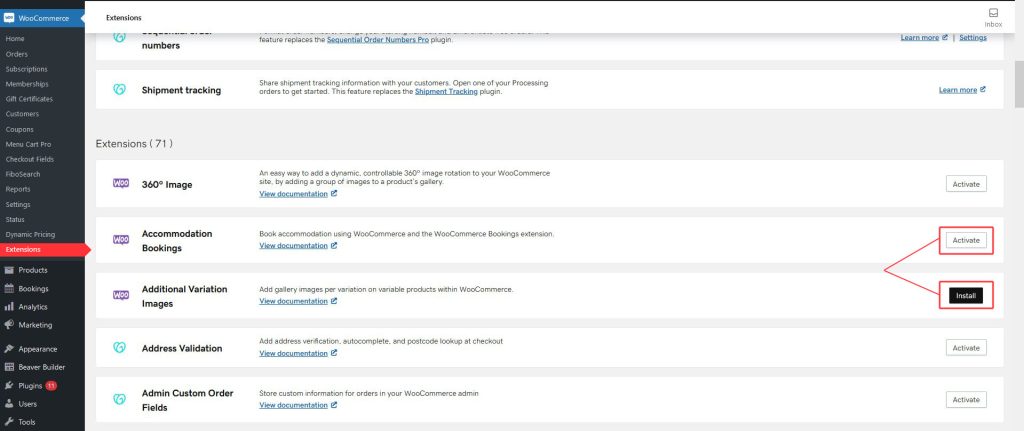 ---
Not seeing the WooCommerce Extensions?
Website Specialists - please follow these steps
Builders - please open a TC for further assistance
---
Functionality Path:
WooCommerce>Products>Product Enhancement>360º Image
Reference the link(s) below for how to setup 360º Image:
Supported Plan(s):
---
Functionality:
---
Availability:
---
Supported Feature requests require a PDF Worksheet be generated using the Functionality Form, and the PDF Worksheet must be added to the project.

Functionality Path:
WooCommerce>Products>Product Enhancement>360º Image