Measurement Price Calculator
By: SkyVerge
Added: June 16, 2021
This plugin allows you to add quantity and user-defined calculators to enable the listing of products that are sold per unit with a known measurement (for instance, tiles with an advertised square footage per box), or products which are priced by the foot, square meter, cubic yard, kilogram, etc and are purchased using a custom measurement (such as fabric).
NOTES:
This plugin does not work with Composite Products, Product Bundles, or Name your Price.
Product Add-ons can be used with the calculator, however, it will not work with calculated inventory enabled.
Multi Currency and currency switchers do not function well with this plugin.
The calculator cannot be enabled only for specific variations (it will be enabled for all variations), and pricing tables are incompatible with variation prices.
When to Use Measurement Price Calculator
Use the Measurement Price Calculator extension when you need to add and configure a calculator for your products that are sold in quantities based on their dimensions, square footage, volume, or weight.
Measurement Price Calculator is only available on plans that are on Managed WooCommerce.
Support Scope:
We will Install, Activate, and Configure this plugin according to details provided in the functionality form PDF.
---
Requirements for Setup:

Must have a Managed WooCommerce Account
---
Functionality Path:
WooCommerce>Products>Product Enhancement>Measurement Calculator

Measurement Price Calculator is part of Managed WooCommerce and is installed and activated from WooCommerce Extensions in the WordPress dashboard.
Dashboard > WooCommerce > Extensions > Measurement Price Calculator (Install/Activate)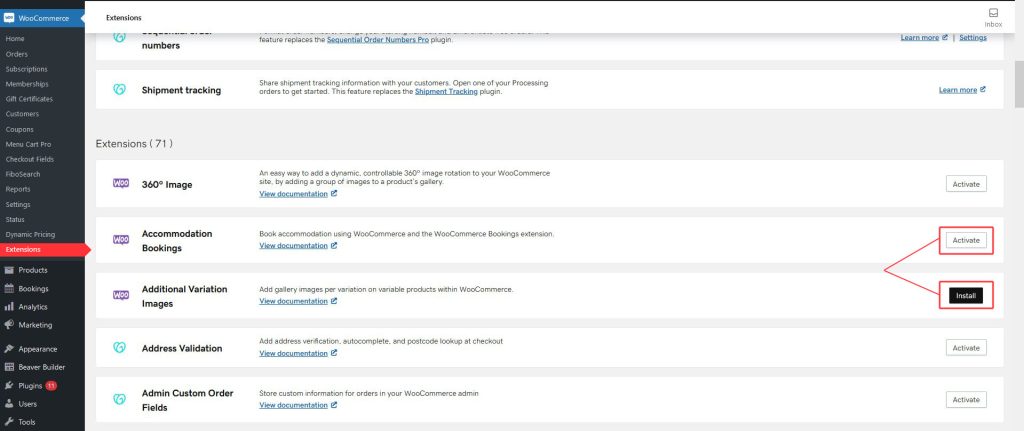 Not seeing the WooCommerce Extensions?
Website Specialists - please follow these steps
Builders - please open a TC for further assistance
Configure according to the provided functionality form PDF. Reference the links below for setting up the plugin.
Supported Feature requests require a PDF Worksheet be generated using the Functionality Form, and the PDF Worksheet must be added to the project.

Functionality Path:
WooCommerce>Products>Product Enhancement>Measurement Calculator
---