Australia Post Shipping Method
By: WooCommerce
Added: January 12, 2022
If you need to ship products in and around Australia, Australia Post for WooCommerce allows you to get shipping rates from Australia Post's Shipping API, which handles both domestic and international parcels.
The extension requires that your store use Australian Dollars for its currency and cm and kg for dimension and weight, but other units can be converted automatically.
Note: The Australia Post Shipping Method is for standard calculations only via the API, and does
not support "Prepaid Parcel Post satchels" and their bulk discounts.
Other features:
Enable additional services, such as extra coverage and delivery confirmation
Enable/disable, edit the names of, and add costs to services
Pack items individually or use the built-in box packer
When to Use Australia Post Shipping Method
Use Australia Post when store is based in Australia to fetch shipping rates and calculate shipping orders.
Australia Post Shipping Method is only available on plans that are on Managed WooCommerce.
Support Scope:
Australia Post Shipping Method has been tested approved for use on WDS sites but is an Unsupported plugin. Installation, troubleshooting and technical support is not provided for this plugin.
---
Requirements for Setup:

Unsupported feature, the customer is required to install and configure themselves.
Store must use Australian Dollars (AUD) as its currency and location of store be based in Australia.
Australia Post Shipping Method is part of Managed WooCommerce and is installed and activated from WooCommerce Extensions in the WordPress dashboard.
Dashboard > WooCommerce > Extensions > Australia Post Shipping Method (Install/Activate)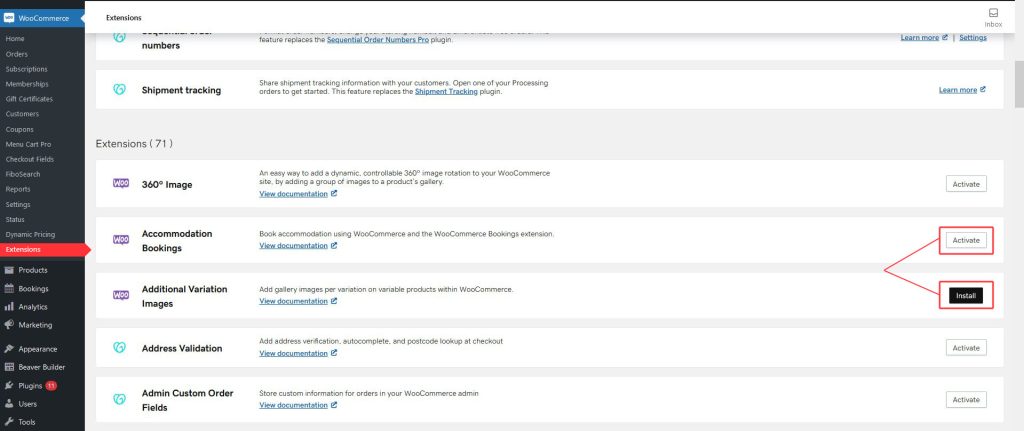 ---
Not seeing the WooCommerce Extensions?
Website Specialists - please follow these steps
Builders - please open a TC for further assistance
---
Functionality Path:
The Build team does not make changes to payment, shipping and tax functionalities. Please review the Woo Payments, Shipping & Taxes – Set up guide for further information.
Reference the link(s) below for how to setup Australia Post Shipping Method: