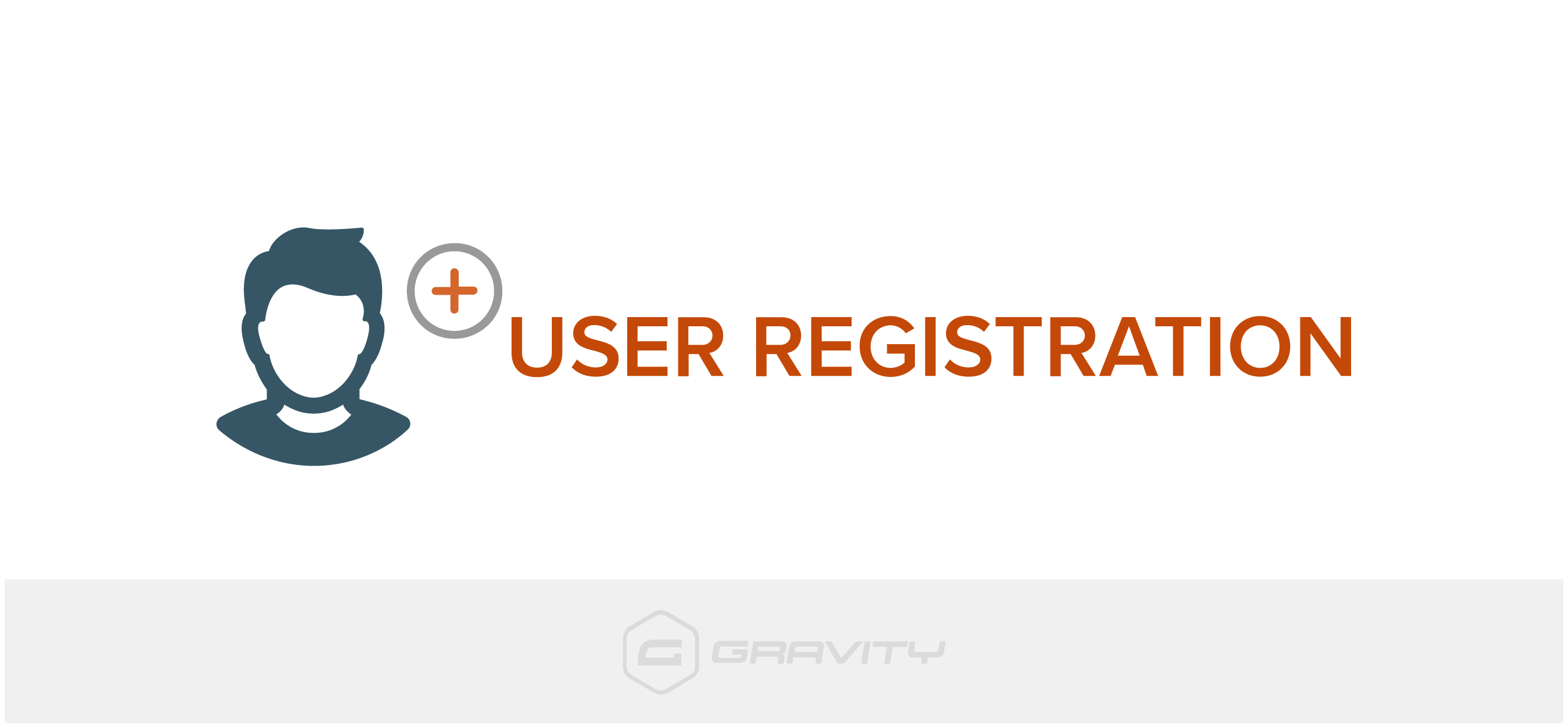 User Registration Add-On
Added: December 2, 2020
Need to quickly allow users to register new accounts on your WordPress site? The User Registration Add-On for Gravity Forms makes registering users, creating login forms.
Seamless Integration
Automatically register WordPress users when a form is submitted.
Login Widget
Our Login Widget makes it easy for registered WordPress users to login via a widget you can place in any sidebar.
Notification Events
Send notification emails at pre-determined points in the user registration process such as when a user has been manually activated after registering.
Limitations
The User Registration Add-On does not automatically add custom meta fields to the WordPress user profile page.
The User Registration Add-On does not automatically create Roles & Capabilities in WordPress, nor does it provide any form of content restriction on your website based on Roles & Capabilities. If you need to create and manage Roles & Capabilities and restrict content on particular pages or posts, take a look at WP-Members or User Role Editor, which both integrate directly with Gravity Forms Roles & Capabilities.
Use Case(s): Content Visibility
Supported Plan(s):
---
Functionality:
---
Availability:
---
Supported Feature requests require a PDF Worksheet be generated using the Functionality Form, and the PDF Worksheet must be added to the project.

Functionality Path:
Premium>Forms>Add-Ons>User Registration Set Up