User Role Editor
By: Vladimir Garagulya
Added: December 2, 2020
NOTE: The plugin version 4.61 requires PHP 7.4 or higher. Managed WordPress currently does not offer this version of PHP, and you may notice a red warning message under the plugin in your dashboard. At this time, the plugin will continue to work, but updates will not be available until the PHP is updated. The Managed WordPress hosting team will be making this PHP update available in 2022. Once the update is available, this message will be removed and you may update the PHP version and plugin as usual.
User Role Editor WordPress plugin allows you to change user roles and capabilities easy.
Just turn on check boxes of capabilities you wish to add to the selected role and click the "Update" button to save your changes.
Add new roles and customize their capabilities according to your needs, from scratch or as a copy of other existing roles.
Unnecessary self-made roles can be deleted if there are no users to whom the role is assigned.
Roles assigned to every new created user by default may be changed too.
Capabilities can be assigned on a per user basis.
Multiple roles can be assigned to users simultaneously.
You can add new capabilities and remove unnecessary capabilities if any are left from uninstalled plugins.
Multi-site support is provided.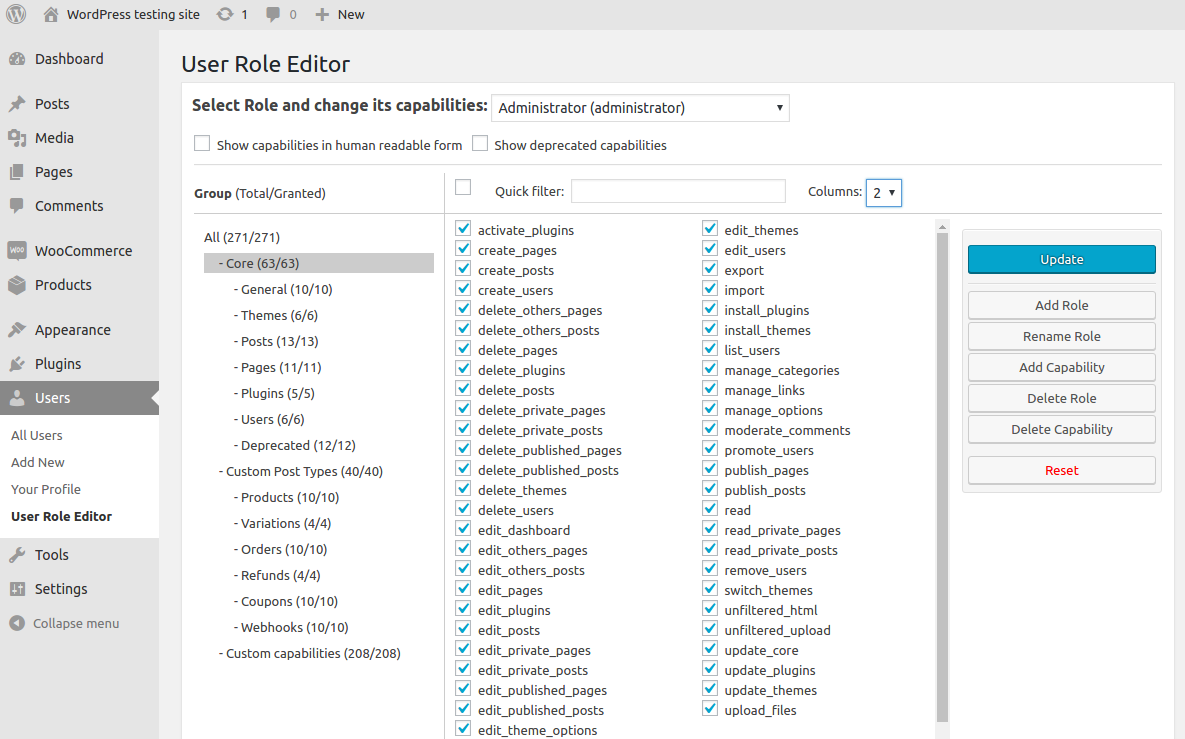 Let's suppose you wish that your multi-authored blog contributors upload their own graphics to use in their posts. The WordPress "contributor" role has no such capability by default. In such a situation you would need to change user role capabilities manually using SQL. This plugin helps you change the user role capabilities on the front end through the plugin itself, without any SQL knowledge.