Royal Mail
By: WooCommerce
Added: February 2, 2022
Royal Mail is a premium shipping method for WooCommerce that lets you calculate shipping costs using Royal Mail rates. The Royal Mail extension can calculate rates worldwide or UK domestic.
As the Royal Mail postal service and courier company does not provide an API, this extension contains prices and services hardcoded. This extension reflects the current 2021 Royal Mail rates.
To use this extension, your store's Country/State must be the United Kingdom and the currency must be Pound sterling. The extension's built-in box-packer requires that your non-virtual products have weights and dimensions set. More info at: Adding Dimensions and Weights to Products for Shipping.
Use WooCommerce Royal Mail if you need to offer Royal Mail shipping rates.
Royal Mail is only available on plans that are on Managed WooCommerce.
Support Scope:
We will install and activate only based on the generated PDF worksheet.
Customer is responsible for configuring settings.
---
Requirements for Setup:

The Functionality Form must be completed, and the PDF added to the project.
To use this plugin, your store must use GBP currency and have the United Kingdom as the base country, and your products need to be set up with weights and shipping dimensions.
Royal Mail is part of Managed WooCommerce and is installed and activated from WooCommerce Extensions in the WordPress dashboard.
Dashboard > WooCommerce > Extensions > Royal Mail (Install/Activate)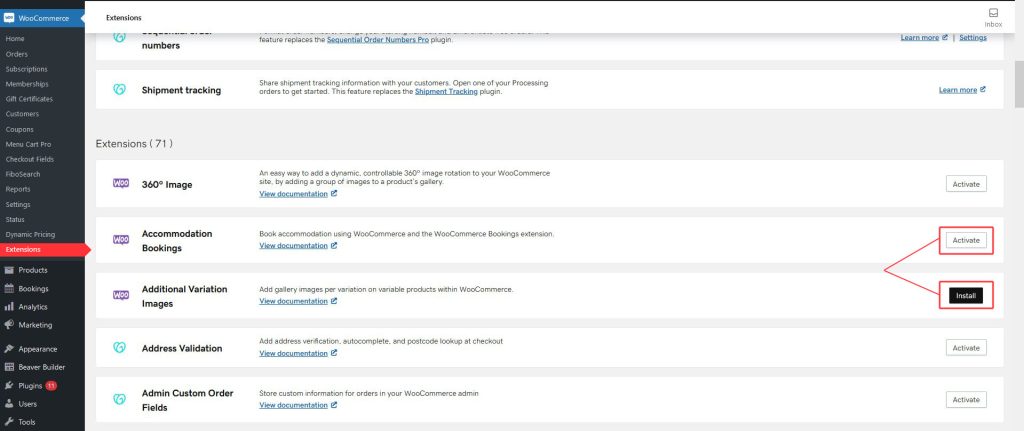 ---
Not seeing the WooCommerce Extensions?
Website Specialists - please follow these steps
Builders - please open a TC for further assistance
---
Functionality Path:
WooCommerce>Shipping>Company Integration>Royal Mail Shipping
Reference the link(s) below for how to setup Royal Mail:
Supported Feature requests require a PDF Worksheet be generated using the Functionality Form, and the PDF Worksheet must be added to the project.

Functionality Path:
WooCommerce>Shipping>Company Integration>Royal Mail Shipping