WooCommerce Returns and Warranty Requests
By: WooCommerce
Added: February 2, 2022
The Returns and Warranty Requests plugin allows you to manage the Return Merchandise Authorization (RMA) process, add warranty terms to your products, and allow your customers to request and manage returns and exchanges directly from their user accounts.
When setting up products, warranties can be assigned to the product or variation directly from the edit product screens. Define warranty or return time periods, give it a price, and update/save the product. Warranties are tied directly to the product themselves – when the warranty expires, so does the ability for the user to request a warranty, return, or exchange.
When to Use Returns and Warranty Requests
Use WooCommerce Returns and Warranty Requests if you need to manage the RMA process, add warranties to products & let customers request & manage returns / exchanges from their account.
Returns and Warranty Requests is only available on plans that are on Managed WooCommerce.
Support Scope:
We will install, activate, and configure settings based on the generated PDF worksheet.
---
Requirements for Setup:

The Functionality Form must be completed, and the PDF added to the project.
Returns and Warranty Requests is part of Managed WooCommerce and is installed and activated from WooCommerce Extensions in the WordPress dashboard.
Dashboard > WooCommerce > Extensions > Returns and Warranty Requests (Install/Activate)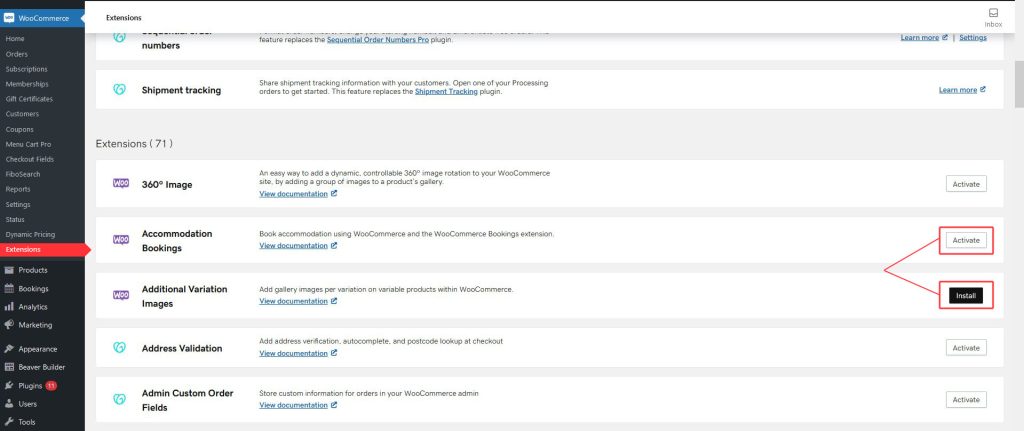 ---
Not seeing the WooCommerce Extensions?
Website Specialists - please follow these steps
Builders - please open a TC for further assistance
---
Functionality Path:
WooCommerce>Store Management>Order Enhancement and Reporting>Returns
Reference the link(s) below for how to setup Returns and Warranty Requests:
Supported Plan(s):
---
Functionality:
---
Availability:
---
Supported Feature requests require a PDF Worksheet be generated using the Functionality Form, and the PDF Worksheet must be added to the project.

Functionality Path:
WooCommerce>Store Management>Order Enhancement and Reporting>Returns