Admin Custom Order Fields
By: SkyVerge
Added: January 12, 2022
The Admin Custom Order Fields extension will allow your team to use WooCommerce as a complete Customer Relationship Management system so order information is centralized where the orders actually happen — right within your WooCommerce dashboard.
All order details, notes, fields, and information addition can be streamlined right within the order itself, allowing you to standardize order details, keep all order information in WooCommerce and not scattered across multiple systems, and sort or filter orders based on your custom order information.
When to Use Admin Custom Order Fields
You can use Admin Custom Order Fields when you need to:
Create order details to add/edit from the admin Orders Dashboard
Centralize order details that can easily be edited by all team members
Sort or filter orders displayed based on your custom order fields
Optionally display order fields/details to customers
Eliminate the need for spreadsheets or other external systems to manage order notes/details
Streamline your CRM system by centralizing everything in WooCommerce
Admin Custom Order Fields is only available on plans that are on Managed WooCommerce.
Support Scope:
We will install, activate, and configure settings based on the generated PDF worksheet.
---
Requirements for Setup:

The Functionality Form must be completed, and the PDF added to the project.
Admin Custom Order Fields is part of Managed WooCommerce and is installed and activated from WooCommerce Extensions in the WordPress dashboard.
Dashboard > WooCommerce > Extensions > Admin Custom Order Fields (Install/Activate)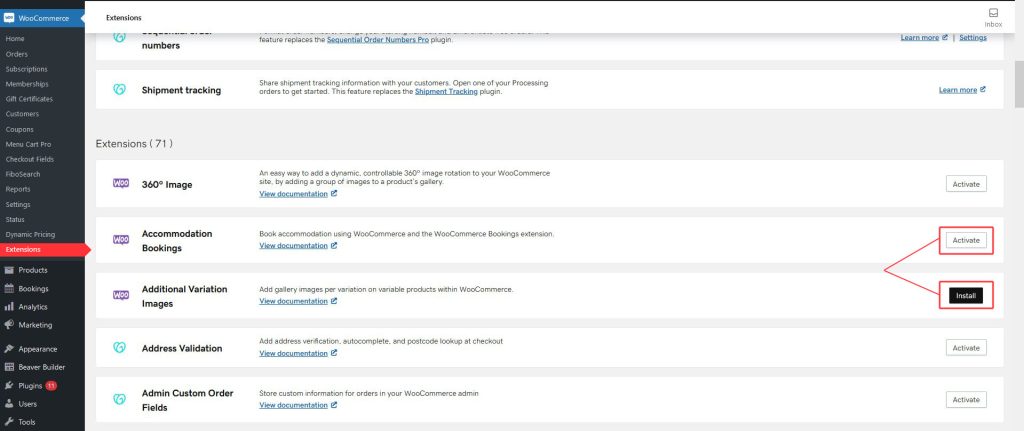 ---
Not seeing the WooCommerce Extensions?
Website Specialists - please follow these steps
Builders - please open a TC for further assistance
---
Functionality Path:
WooCommerce>Store Management>Order Enhancement and Reporting>Custom Order Fields
Reference the link(s) below for how to setup Admin Custom Order Fields:
Supported Plan(s):
---
Functionality:
---
Availability:
---
Supported Feature requests require a PDF Worksheet be generated using the Functionality Form, and the PDF Worksheet must be added to the project.

Functionality Path:
WooCommerce>Store Management>Order Enhancement and Reporting>Custom Order Fields