Customer/Order/Coupon Export
By: SkyVerge
Added: January 13, 2022
The WooCommerce Customer / Order / Coupon Export extension lets you export your site's customers, orders, or coupons to a CSV or XML file. Here are a few of the features offered by this plugin to make it easier to manage your site's data:
Export customers, orders, or coupons, in CSV or XML format, individually or in bulk.
Create your own custom formats to determine which fields are included and where they're positioned.
Automatically export and send your file to a remote server via FTP, HTTP POST, or email, such as to your fulfillment service.
Exports run asynchronously in the background, meaning you can export thousands of records while you complete other tasks – or take a well-earned break!
When to Use Customer/Order/Coupon Export
Use WooCommerce Customer/Order/Coupon Export to Export Orders, Customers, and Coupons from WooCommerce.
Customer/Order/Coupon Export is only available on plans that are on Managed WooCommerce.
Support Scope:
We will install, activate and configure settings.
---
Requirements for Setup:

Worksheet must be completed.
Customer/Order/Coupon Export is part of Managed WooCommerce and is installed and activated from WooCommerce Extensions in the WordPress dashboard.
Dashboard > WooCommerce > Extensions > Customer/Order/Coupon Export (Install/Activate)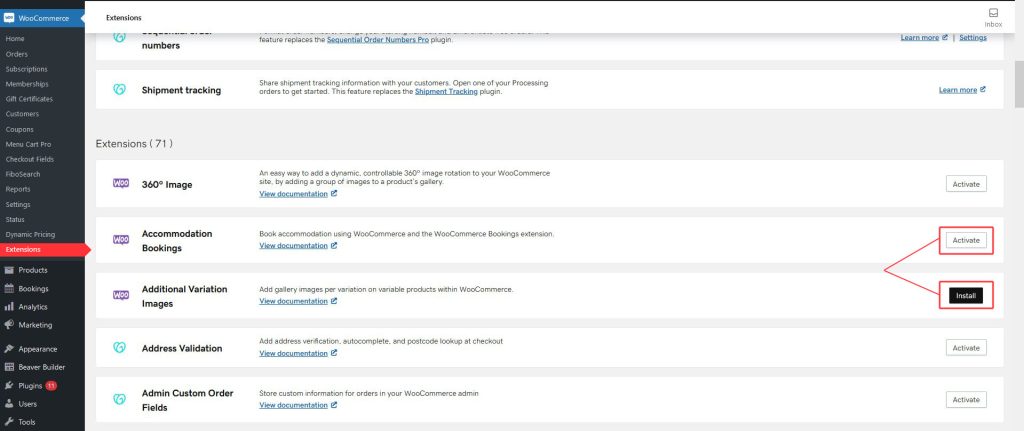 ---
Not seeing the WooCommerce Extensions?
Website Specialists - please follow these steps
Builders - please open a TC for further assistance
---
Functionality Path:
WooCommerce>Store Management>Data Transfer>Woo Export
Configure according to the provided worksheet. Reference the links below for how to setup the plugin.
Supported Plan(s):
---
Functionality:
---
Availability:
---
Supported Feature requests require a PDF Worksheet be generated using the Functionality Form, and the PDF Worksheet must be added to the project.

Functionality Path:
WooCommerce>Store Management>Data Transfer>Woo Export