WooCommerce Product Vendors
By: WooCommerce
Added: February 2, 2022
WooCommerce Product Vendors  allows multiple vendors to sell via your site and in return take a commission on sales to cover the costs of managing the site.
Create a multi-vendor marketplace by assigning existing products to Vendors, or the Vendors can add and edit their own products. Each Vendor has a dedicated page where they list products, which can be displayed alongside yours on normal shop pages. You have total control of the amount of commission paid to each vendor, with the option of manually adding new commissions or editing existing ones.
Along with this main documentation page, there is also the Vendor Guide and the Product Vendors FAQ.
When to Use Product Vendors
Use WooCommerce Product Vendors if you need a way to allow multiple vendors to sell via your site and take a commission on sales.
Product Vendors is only available on plans that are on Managed WooCommerce.
Support Scope:
We will install, activate, and configure settings based on the generated PDF worksheet.
---
Requirements for Setup:

The Functionality Form must be completed, and the PDF added to the project.
Product Vendors is part of Managed WooCommerce and is installed and activated from WooCommerce Extensions in the WordPress dashboard.
Dashboard > WooCommerce > Extensions > Product Vendors (Install/Activate)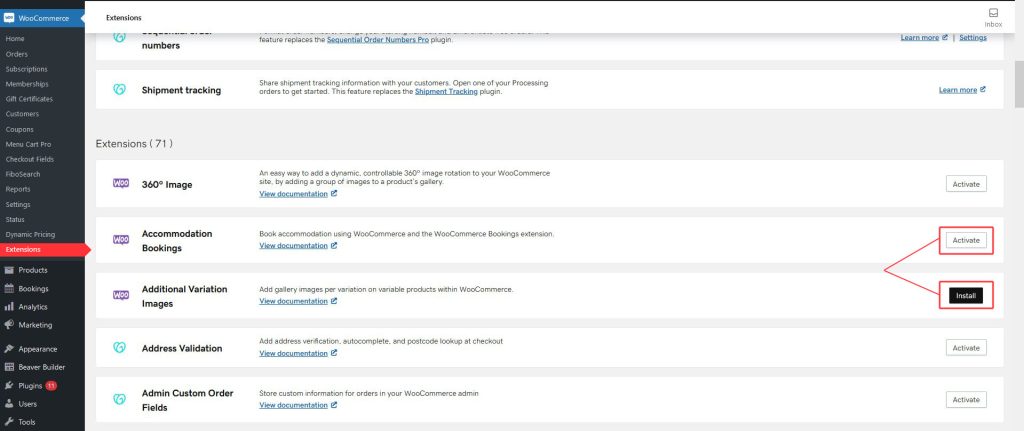 ---
Not seeing the WooCommerce Extensions?
Website Specialists - please follow these steps
Builders - please open a TC for further assistance
---
Functionality Path:
WooCommerce>Products>Multivendor>Multivendor
Reference the link(s) below for how to setup Product Vendors:
Supported Plan(s):
---
Functionality:
---
Availability:
---
Supported Feature requests require a PDF Worksheet be generated using the Functionality Form, and the PDF Worksheet must be added to the project.

Functionality Path:
WooCommerce>Products>Multivendor>Multivendor