Cart Notices
By: SkyVerge
Added: January 13, 2022
Convert More Sales by Displaying Dynamic Notices during Checkout
WooCommerce Cart Notices helps you easily and effectively increase sales and customer satisfaction by displaying dynamic, actionable messages to your customers as they check out. Leverage proven tactics to increase conversions so that you earn more from customers you already have, and let them know of sales and promotions to improve the shopping experience.
Now you can encourage your customer to add just one more item with a message offering free shipping based on the amount in their cart. Or, create urgency to close that sale with a notice like "Checkout within the next 10 minutes and your order ships today!" Easily create as many notices as you'd like based on a particular product or product category in the cart, or using other criteria.
Displaying dynamic messages is a proven way to engage customers, make special offers, or nudge customers to buy more or get related products. Messages can even be displayed anywhere on your site thanks to a number of helpful shortcodes!
Use WooCommerce Cart Notices to display dynamic, actionable messages to customers as they check out or anywhere on the site. Use to create urgency to close a sale with a notice like "Checkout within the next 10 minutes and your order ships today!" or "Free shipping with purchase over $50!"*.
Cart Notices is only available on plans that are on Managed WooCommerce.
*These are just examples and would need to evaluate actual message based on cart setup and functionality currently added to WooCommerce.
Support Scope:
We will install, activate and configure settings.
---
Requirements for Setup:

Worksheet must be completed.
---
Functionality Path:
WooCommerce>Cart and Checkout>Notifications>Cart Notices

Cart Notices is part of Managed WooCommerce and is installed and activated from WooCommerce Extensions in the WordPress dashboard.
Dashboard > WooCommerce > Extensions > Cart Notices (Install/Activate)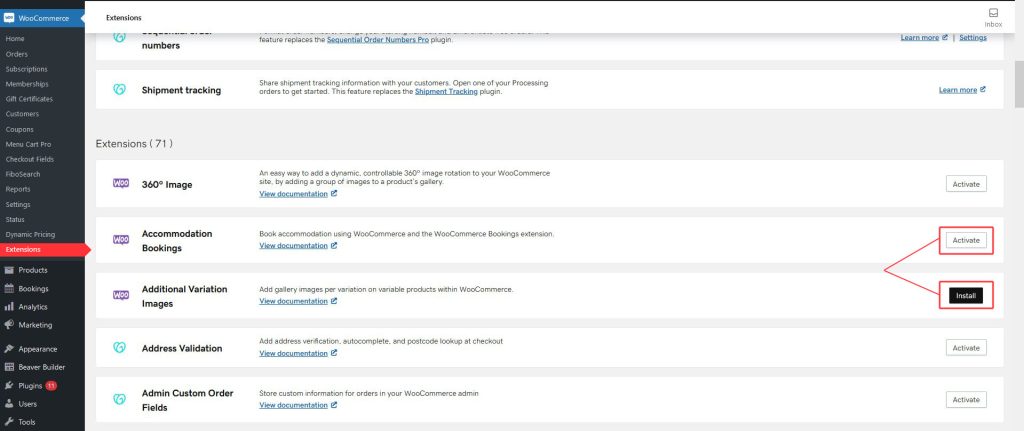 Not seeing the WooCommerce Extensions?
Website Specialists - please follow these steps
Builders - please open a TC for further assistance
Configure according to the provided worksheet. Reference the links below for how to setup the plugin.
Supported Plan(s):
---
Functionality:
---
Availability:
---
Supported Feature requests require a PDF Worksheet be generated using the Functionality Form, and the PDF Worksheet must be added to the project.

Functionality Path:
WooCommerce>Cart and Checkout>Notifications>Cart Notices
---