Cart Add-ons
By: WooCommerce
Added: January 13, 2022
This plugin has been retired by the author.
Cart Add-Ons is a tool for driving incremental and impulse purchases once customers are in the shopping cart. It extends the concept of up-sells and cross-sells at the product level, and engages your customers at the moment they are most likely to increase spending. You should always show cross-sell items, especially on cart views.
People access the shopping cart for any number of reasons, and adding recommendations to your shopping cart adds another layer of interest for buyers and helps add value to their buying experience. Most store owners want to get the customer to the checkout process as quickly as possible. However, studies shows show that placing recommendations in the cart have garnered higher conversions versus carts that don't have recommendations in their cart.
Use WooCommerce Cart Add-ons to show up-sell items, cross-sell items, and recommendations when a customer is on the shopping cart page.
Cart Add-ons is only available on plans that are on Managed WooCommerce.
Support Scope:
We will install, activate and configure settings.
---
Requirements for Setup:

Worksheet must be completed.
---
Functionality Path:
WooCommerce>Cart and Checkout>Sales Conversions>Cart Addons

Cart Add-ons is part of Managed WooCommerce and is installed and activated from WooCommerce Extensions in the WordPress dashboard.
Dashboard > WooCommerce > Extensions > Cart Add-ons (Install/Activate)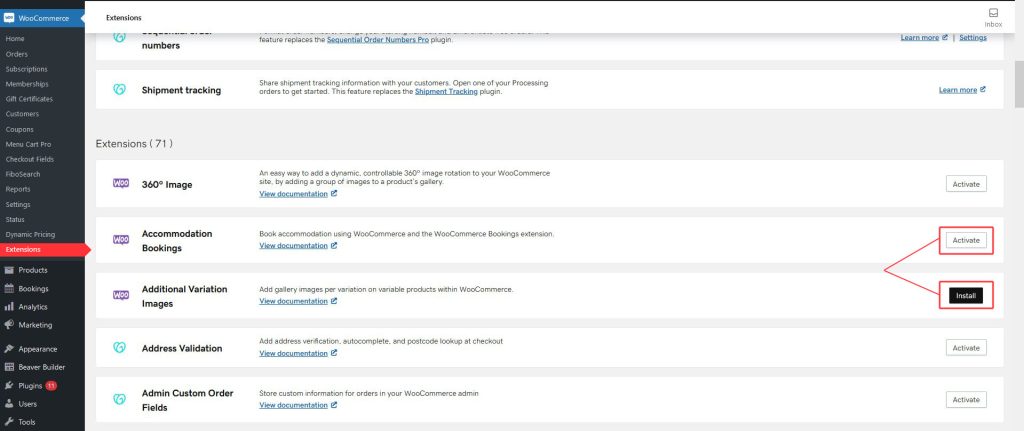 Not seeing the WooCommerce Extensions?
Website Specialists - please follow these steps
Builders - please open a TC for further assistance
Configure according to the provided worksheet. Reference the links below for how to setup the plugin.
Supported Plan(s):
---
Functionality:
---
Availability:
---
Supported Feature requests require a PDF Worksheet be generated using the Functionality Form, and the PDF Worksheet must be added to the project.

Functionality Path:
WooCommerce>Cart and Checkout>Sales Conversions>Cart Addons
---