Added: December 10, 2020
The Currency Converter Widget lets you offer a dynamic currency switcher for displaying product prices and totals.

Added: December 2, 2020
Want to convert your WooCommerce store into a Quote only program? This plugin allows the admin to hide the prices on a per product basis and modify the Add to Cart button to 'Request Quote'. No payment is taken at Checkout. The prices for the product can be setup in the WooCommerce->Orders page and once a quote is finalized, the plugin will send an email to the end user notifying the same. The users can then make the payments using the link in the email or the My Accounts page.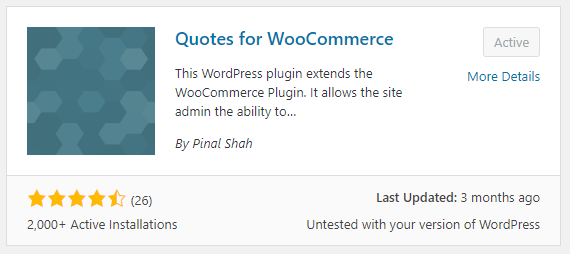 Added: December 2, 2020
The Abandoned Cart plugin allows you to create automatic & well-timed email reminders to be sent to your customers who have added your products to their cart, but did not complete the order.