Bambora Gateway
By: SkyVerge
Added: January 12, 2022
Easily and securely accept credit cards with Bambora
The WooCommerce Bambora (formerly Beanstream) extension provides a completely integrated checkout experience between WooCommerce and Bambora. Payments take place directly on your website so you have maximum control over what the checkout looks like. Customers can save their credit cards and bank accounts to their WooCommerce account for fast and easy checkout. Includes full support for WooCommerce Subscriptions!
Bambora's Custom Checkout implementation also meets PCI compliance at SAQ-A levels, giving you a checkout that is seamless and secure.
When to Use Bambora Gateway
Use WooCommerce Bambora Gateway when a customer request to use as their gateway and would like the ability to save payment methods for WooCommerce Subscriptions and Pre-Orders. An active
Bambora account
is required for use.
Bambora Gateway is only available on plans that are on Managed WooCommerce.
Support Scope:
Bambora Gateway has been tested and approved for use on WDS sites but is an Unsupported plugin. Installation, troubleshooting and technical support is not provided for this plugin.
---
Requirements for Setup:

Unsupported feature, the customer is required to install and configure themselves.
An active Bambora account is required and they must be a US based customer.
Bambora Gateway is part of Managed WooCommerce and is installed and activated from WooCommerce Extensions in the WordPress dashboard.
Dashboard > WooCommerce > Extensions > Bambora Gateway (Install/Activate)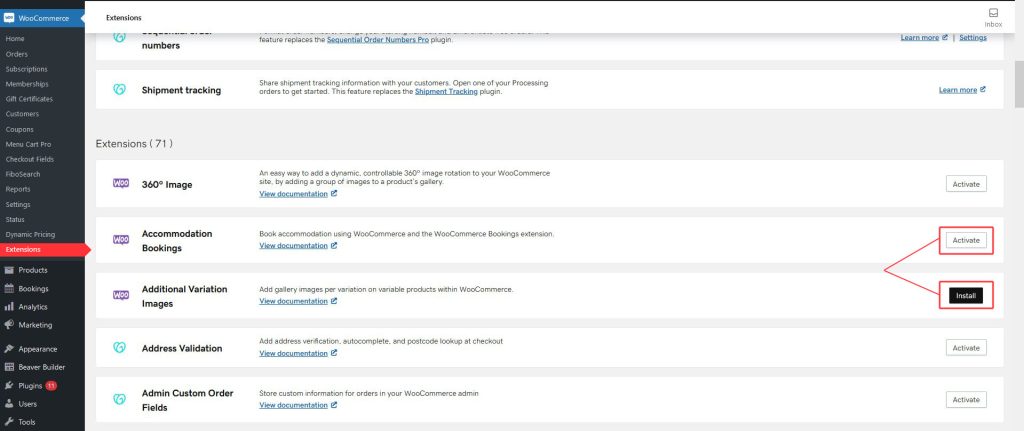 ---
Not seeing the WooCommerce Extensions?
Website Specialists - please follow these steps
Builders - please open a TC for further assistance
---
Functionality Path:
Bambora Gateway is an unsupported plugin and the build team does not provide assistance for configuring the plugin.
Reference the link(s) below for how to setup Bambora Gateway:
The Build team does not add, adjust or make changes to payment, shipping and tax functionalities. Please review the Woo Payments, Shipping & Taxes – Set up guide for further information.
Supported Plan(s):
---
Functionality:
---
Availability:
---