WooCommerce Tab Manager
By: SkyVerge
Added: February 2, 2022
Tab Manager gives you complete control over your product page tabs, allowing you to easily create new tabs for products, share tabs among multiple products, reorder tabs using a visual drag-and-drop interface, and more. No more messing with filters, template files, or modifying your theme; you'll be able to create custom tabs from the convenience of the WordPress dashboard. Even most 3rd party tabs added by other plugins will be detected, allowing you to hide or order them alongside your own tabs.
Use WooCommerce Tab Manager if you need to add or customize product tabs.
Tab Manager is only available on plans that are on Managed WooCommerce.
Support Scope:
We will install, activate and configure settings.
---
Requirements for Setup:

Worksheet must be completed. WooCommerce Subscription Downloads requires the WooCommerce Subscriptions extension.
---
Functionality Path:
WooCommerce>Products>Product Enhancement>Product Tab Customization

Tab Manager is part of Managed WooCommerce and is installed and activated from WooCommerce Extensions in the WordPress dashboard.
Dashboard > WooCommerce > Extensions > Tab Manager (Install/Activate)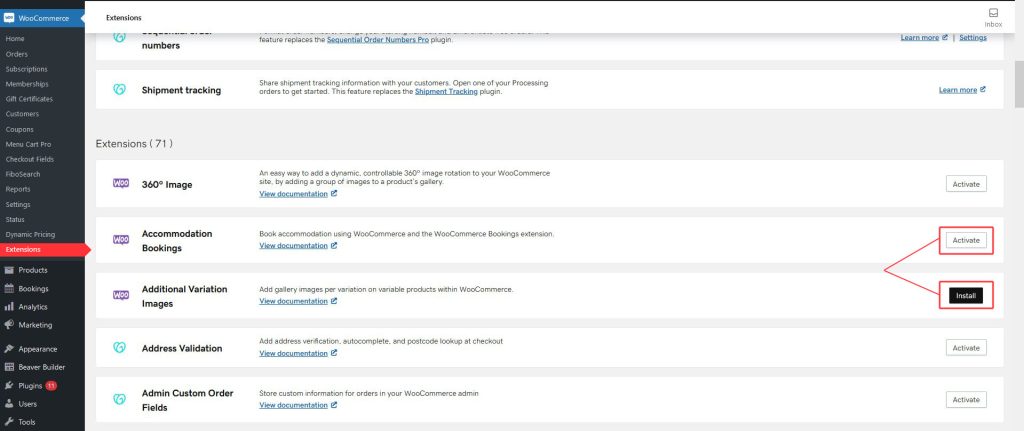 Not seeing the WooCommerce Extensions?
Website Specialists - please follow these steps
Builders - please open a TC for further assistance
Configure according to the provided worksheet. Reference the links below for how to setup the plugin.
Supported Plan(s):
---
Functionality:
---
Availability:
---
Supported Feature requests require a PDF Worksheet be generated using the Functionality Form, and the PDF Worksheet must be added to the project.

Functionality Path:
WooCommerce>Products>Product Enhancement>Product Tab Customization
---