Brands
By: WooCommerce
Added: January 13, 2022
Create, assign and list product brands
The brands extension for WooCommerce allows you to create brands for your shop; each brand can be named, described and assigned an image. Brands can then be:
Listed, indexed, on a page using a special A-Z shortcode
Displayed as thumbnails on a page using a shortcode
Displayed in the sidebar using a widget
Assigned to a product
Used to view products using a dedicated layered nav widget
After assigning brands to products, the layered nav widget allows customers to view products by brand in addition to attribute filters. The archive template can optionally show the brand description, or you can use a widget instead.
Use WooCommerce Brands to assign and list brands for products, and allow customers to view products by brand.
Brands is only available on plans that are on Managed WooCommerce.
Support Scope:
We will install, activate, and configure settings based on the generated PDF worksheet.
---
Requirements for Setup:

The Functionality Form must be completed, and the PDF added to the project.
Any brand icons/graphics must be supplied by the customer.
Brands is part of Managed WooCommerce and is installed and activated from WooCommerce Extensions in the WordPress dashboard.
Dashboard > WooCommerce > Extensions > Brands (Install/Activate)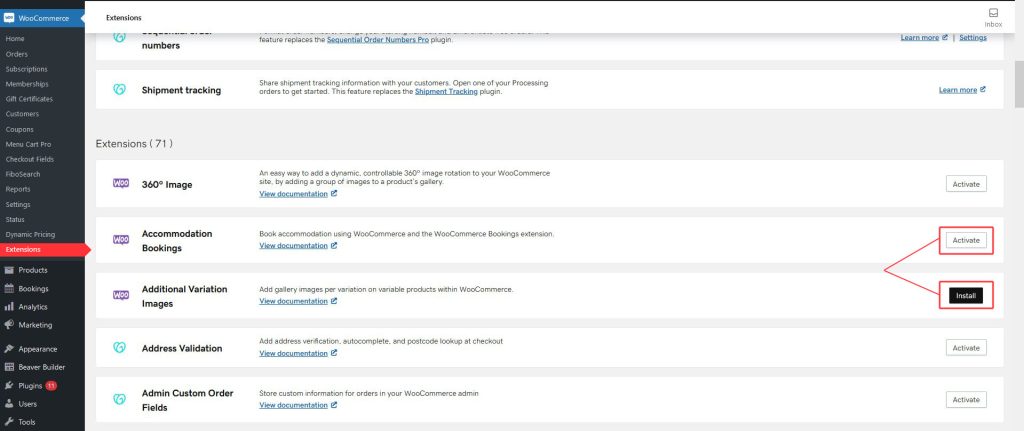 ---
Not seeing the WooCommerce Extensions?
Website Specialists - please follow these steps
Builders - please open a TC for further assistance
---
Functionality Path:
WooCommerce>Products>Cataloging and Organization>Product Brands
Reference the link(s) below for how to setup Brands:
Supported Plan(s):
---
Functionality:
---
Availability:
---
Supported Feature requests require a PDF Worksheet be generated using the Functionality Form, and the PDF Worksheet must be added to the project.

Functionality Path:
WooCommerce>Products>Cataloging and Organization>Product Brands