AutomateWoo
By: WooCommerce
Added: January 12, 2022
AutomateWoo is a marketing automation plugin which integrates directly with your WooCommerce store. Using automated marketing campaigns and a unique set of tools, AutomateWoo streamlines the managing of your store.
AutomateWoo Features:
Follow-Up Emails – Automatically email customers who buy specific products and ask for a review or suggest other products they might like.
Abandoned Cart – Remind customers who left items in their cart using emails at set intervals.
Win Back Inactive Customers – Target inactive customers with email marketing campaigns. Include special offers and recommendations.
SMS Notifications – Send SMS notifications to customers or admins for any of AutomateWoo's wide range of triggers.
Review Rewards – Encourage more product reviews by offering discounts. Limit the discount based on number of reviews posted and the rating given.
Wishlist Marketing – Send timed wishlist reminder emails and notify when a wished product goes on sale. Integrates with WooCommerce Wishlists or YITH Wishlists.
Birthday Emails – Delight customers with a special WooCommerce birthday email and coupon using the AutomateWoo Birthdays Add-on (separate purchase).
Card Expiry Notifications – Notify customers before a saved credit or debit card expires. This can reduce failed payments and churn when selling subscriptions.
Personalized Coupons – Generate dynamic customized coupons for customers to raise purchase rate.
Subscriptions Automation – Action WooCommerce Subscription events such as status changes, failed payments and renewal reminders.
Bookings Automations – Send emails on WooCommerce Bookings events such as booking confirmation or completion.
Refer A Friend – Boost word-of-mouth sales with the AutomateWoo Refer A Friend Add-on (separate purchase).
Automatic VIP – Reward your best customers with VIP status based on different spend requirements.
Use AutomateWoo to convert and retain customers with automated marketing tools such as: Cart Abandonment, Follow Up Emails, Wishlist Abandonment, Win Back, Review Request, Welcome Series, VIP Customers, SMS Notifications, and Subscription Automation, and more!
AutomateWoo is only available on plans that are on Managed WooCommerce.
Support Scope:
We will install, activate, and configure settings based on the generated PDF worksheet.
---
Requirements for Setup:

The Functionality Form must be completed, and the PDF added to the project.
AutomateWoo is part of Managed WooCommerce and is installed and activated from WooCommerce Extensions in the WordPress dashboard.
Dashboard > WooCommerce > Extensions > AutomateWoo (Install/Activate)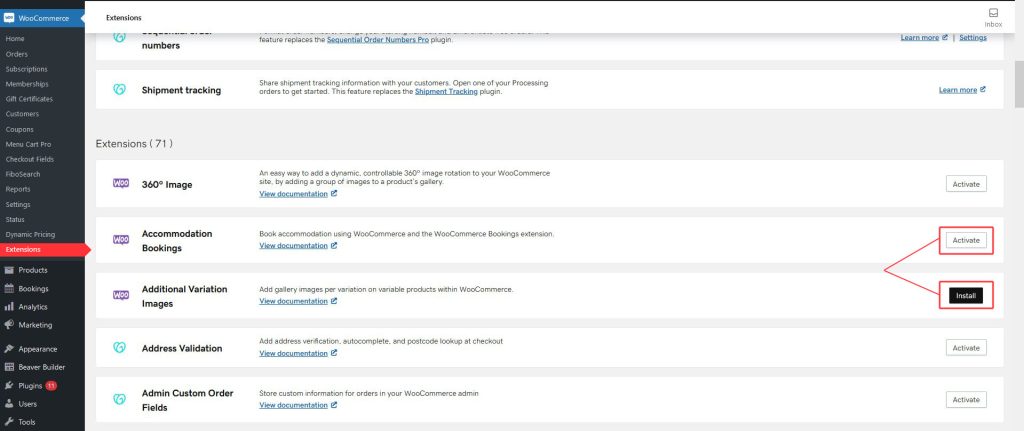 ---
Not seeing the WooCommerce Extensions?
Website Specialists - please follow these steps
Builders - please open a TC for further assistance
---
Functionality Path:
WooCommerce>Marketing and Messaging>Email and Communication>Marketing Automation
Reference the link(s) below for how to setup AutomateWoo:
Supported Plan(s):
---
Functionality:
---
Availability:
---
Supported Feature requests require a PDF Worksheet be generated using the Functionality Form, and the PDF Worksheet must be added to the project.

Functionality Path:
WooCommerce>Marketing and Messaging>Email and Communication>Marketing Automation