AutomateWoo
By: WooCommerce
Added: January 12, 2022
AutomateWoo is a marketing automation plugin which integrates directly with your WooCommerce store. Using automated marketing campaigns and a unique set of tools, AutomateWoo streamlines the managing of your store while saving you time and effort! With so many online stores to choose from, it can be difficult to distinguish yourself from the crowd and maintain customer loyalty. AutomateWoo is here to help!
Grow your store and make more money with AutomateWoo
Using the powerful, feature-rich automations available within AutomateWoo you can create a near endless range of automated workflows that will help you grow your store with a fraction of the effort!
Features:
Cart Abandonment
Follow Up Emails
Wishlist Abandonment
Win Back
Review Request
Welcome Series
VIP Customers
SMS Notifications
Subscription Automation
Use AutomateWoo to convert and retain customers with automated marketing tools such as: Cart Abandonment, Follow Up Emails, Wishlist Abandonment, Win Back, Review Request, Welcome Series, VIP Customers, SMS Notifications, and Subscription Automation.
AutomateWoo is only available on plans that are on Managed WooCommerce.
Support Scope:
We will install, activate and configure settings.
---
Requirements for Setup:

Worksheet must be completed.
---
Functionality Path:
WooCommerce>Marketing and Messaging>Email and Communication>Marketing Automation

AutomateWoo is part of Managed WooCommerce and is installed and activated from WooCommerce Extensions in the WordPress dashboard.
Dashboard > WooCommerce > Extensions > AutomateWoo (Install/Activate)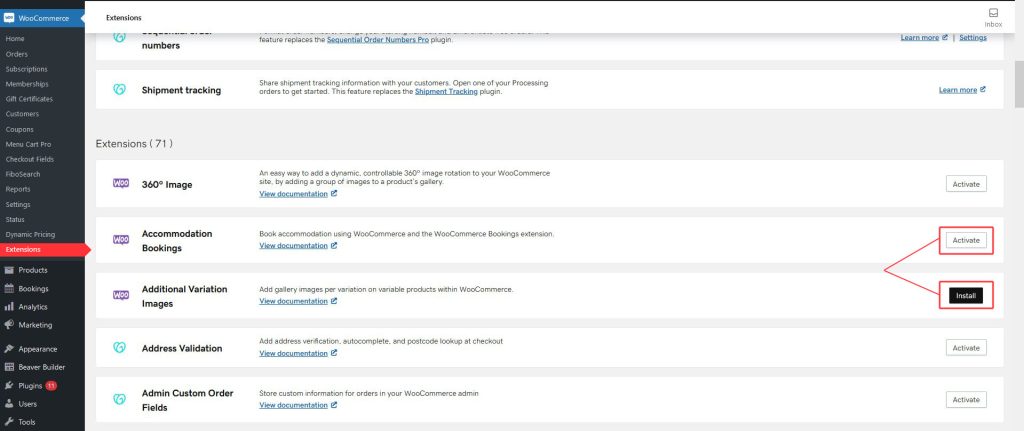 Not seeing the WooCommerce Extensions?
Website Specialists - please follow these steps
Builders - please open a TC for further assistance
Configure according to the provided worksheet. Reference the links below for how to setup the plugin.
Supported Plan(s):
---
Functionality:
---
Availability:
---
Supported Feature requests require a PDF Worksheet be generated using the Functionality Form, and the PDF Worksheet must be added to the project.

Functionality Path:
WooCommerce>Marketing and Messaging>Email and Communication>Marketing Automation
---