Star Rating
Added: January 2, 2020
Description
Rate content anywhere on your website using the Star Rating module. These are not tied to Google or Yelp, they are on your site directly.  
Prove how good your product or service is by including a rating.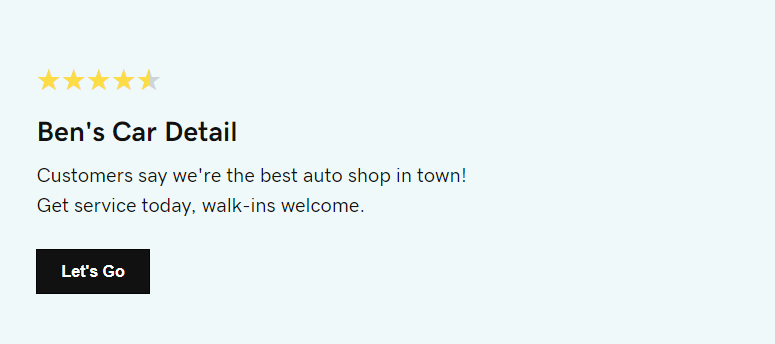 Place a quote or singular testimonial anywhere on your page with a rating.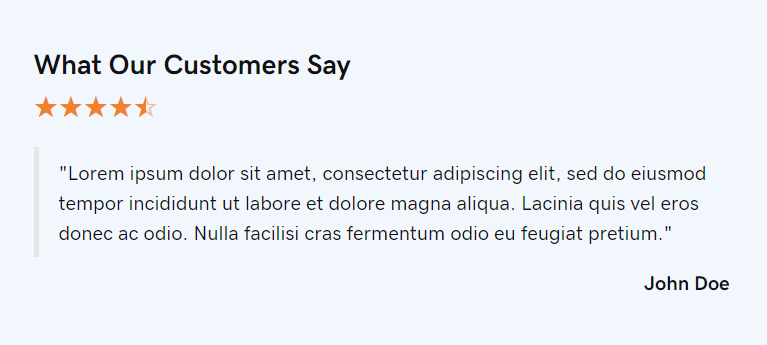 Site Goal(s): Content Enhancement