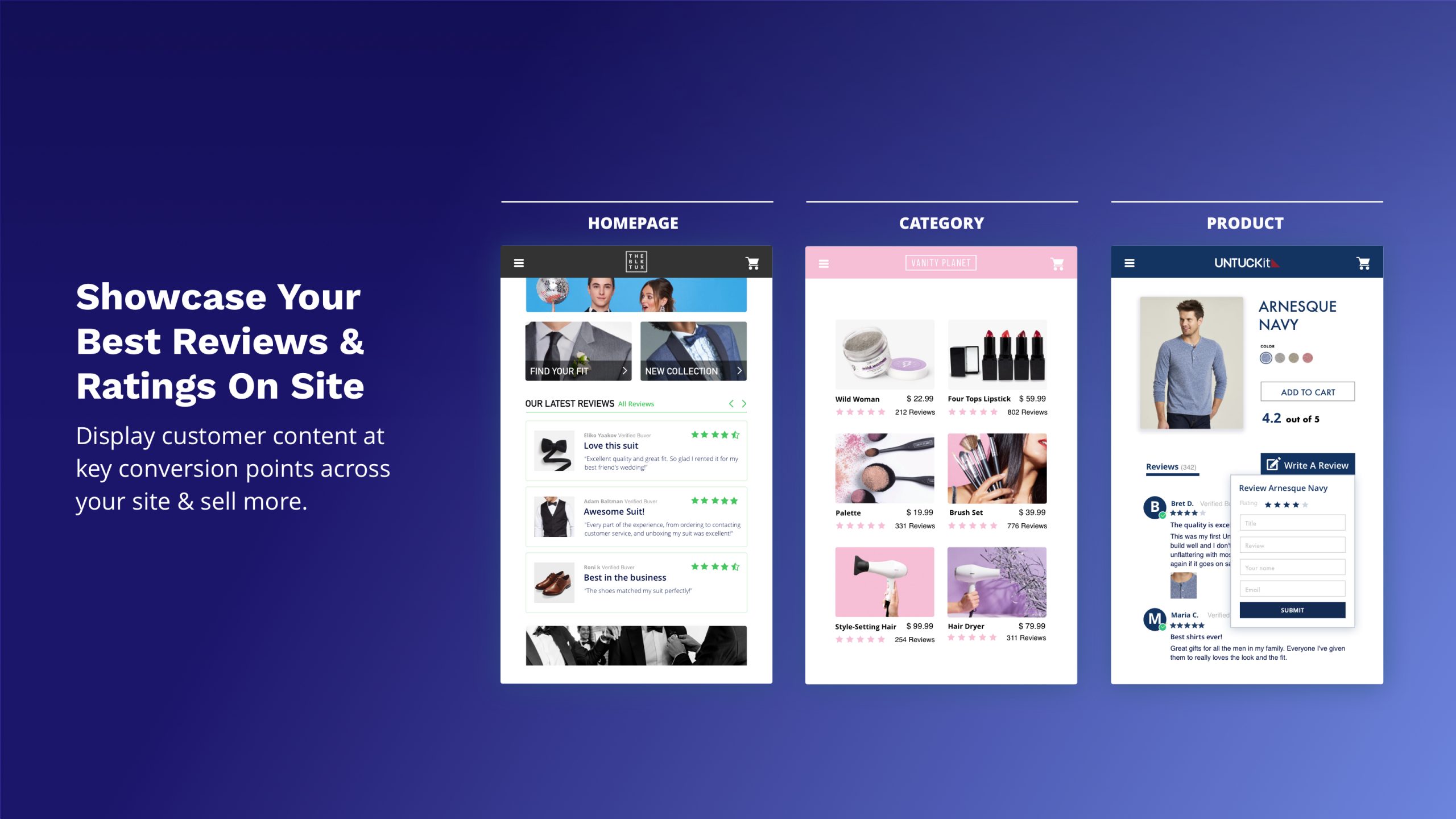 Yotpo: Product & Photo Reviews for WooCommerce
By: Yotpo
Added: December 2, 2020
Yotpo is a commerce marketing cloud that helps brands of all sizes collect and showcase reviews, photos, and Q&A throughout the buyer journey and across social platforms to build buyer trust, drive traffic, and increase conversion.
NOTE:
YotPo should only be used if the customer is upgrading from W+M to a WooCommerce, or if the customer already has an active history with YotPo. The built in WooCommerce reviews is the recommended review platform for WDS builds as YotPo has limited functionality.
The customer will need to log in to the Yotpo account after plugin installation.
What can you do with Yotpo?
Collect reviews, ratings, photos, and Q&A from your customers.
Increase conversion by showcasing customer content on site to help buyers with purchase decisions.
Drive high-intent traffic by displaying ratings in organic search results and Google Ads.
Share your best customer content on social networks with a click of a button.
Build a brand community of your biggest fans with customer content.
Make better business decisions using analytics and feedback from your customers.
It's free!
Yotpo's Integrations
Yotpo has official partnerships with Google, Facebook, and Instagram, and your favorite apps.
What's Included In The Free Plan?
Yotpo's Free (forever!) plan is designed to meet the needs of small businesses and stores that are just starting out. It includes:
[On-Site Display] Reviews Widget, Reviews Tab & Star Ratings – Increase conversion by showcasing product reviews and ratings across your homepage, product & category pages, and at checkout.
[Traffic & Social] Social Push & SEO Page – Drive traffic from Facebook and Twitter and rank higher in search results.
[Content Generation] Review Request Emails – Collect reviews with a single, frictionless request.
[Moderation & Commenting] Advanced Moderation & Commenting – Choose what to publish and where, and comment on reviews publicly or privately. And way more!
Supported Feature requests require a PDF Worksheet be generated using the Functionality Form, and the PDF Worksheet must be added to the project.

Functionality Path:
WooCommerce>Marketing and Messaging>Reviews>Product Reviews