These custom content sliders can be given a specific slide height and used for hero images and banners as well as for separator rows on long-scroll sites. These sliders can be edited to display pagination, arrows, or loop.
Customization Available: Auto Play, Loop, Transitions: Slide or Fade, Navigation Options: Dots, Arrows, Play/Pause, Background: Photo, Color, Video, Content: None, Text, Text & Photo or Text & Video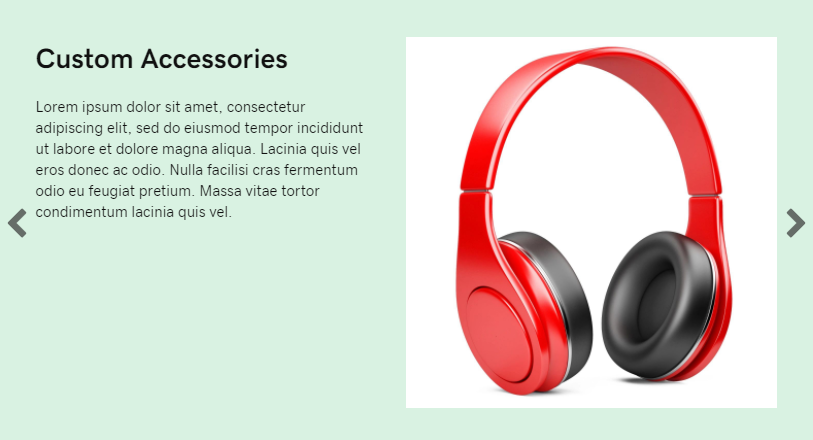 Use tabs as an interactive way to avoid scrolling over items that you don't need everyone to see. Allow visitors to create their own site experience by concentrating their focus on items they choose to click on.