Add fancy text with interactive animations, or create dual headings on hero images to draw attention to certain important text items. Rotating animations like typing or clip text goes best between two sentences because they easily readjust for words with different character lengths. Rotating animations like flip/swirl/drop in etc. go best at the end of the sentence because they are not great at adjusting the whitespace in the sentence for each word that has different character lengths.

Hotspot provides you with the ability to mark your image with either text, an icon, or an image, allowing you to link or tool-tip specific spots! 
Customization Available: Marker Type: Icon, image, text | Animation: Pulse/rippling effect on hover OR no animation | Action: Tooltip on hover, tooltip on click OR Link | Tooltip Content Section: text, image, shortcode & basic HTML only.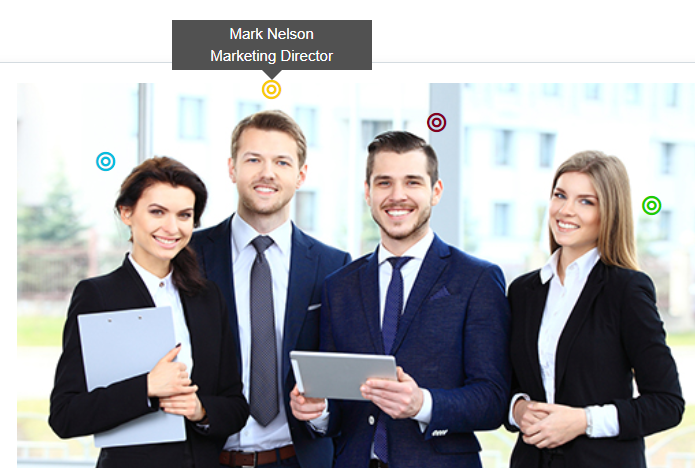 Its always nice when the content in a callout is relatively similar in character length, however, sometimes it can be hard to ensure that. Interactive callouts like flip-boxes and slide-boxes can help solve this problem. Just be careful to use these as accents with links to read more on another page – never put too much content in these.