Use a pricing table to list out product plans, packages and features in a comparative way with a call-to-action or "buy now" button. This module works well when introducing a main product or package on the homepage, linking back to the product for the full description.
Layout: Cards, matrix | Dual Pricing: Enable/disable | Highlight: None, title, price, package

Allow people to sign up to join your mailing list, generate leads for blog post updates, shoppers coupon dispersion and more. 
Customization Available:
Layout Options: Inline, Stacked, Compact
Placement: Within page body, as a popup, OR fixed to bottom of page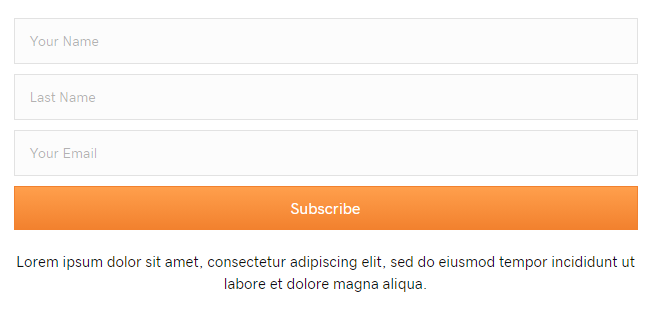 Use a form-styler module to adjust the label color, the input fields, and the button style. Gravity allows for a very dynamic contact form with customizable fields. Two ways the form can be styled are shown below.