Use this table module to place data in a more appealing manner with customizable styling. The table module is highly responsive, as it realigns its content to work on all screen sizes.
Sortable Table: Add sorting/no sorting | Scrollable Table: Scroll on breakpoint/no scroll | Alignment: Left, center, right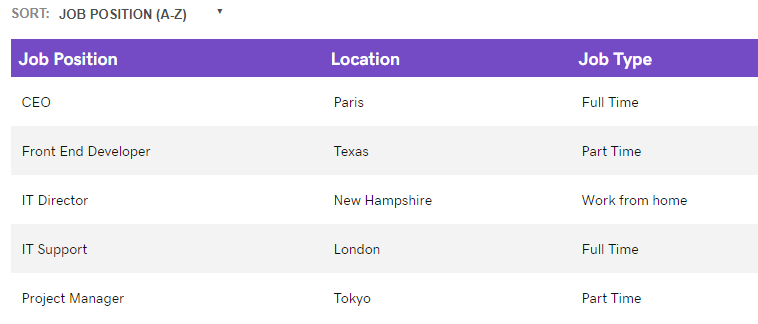 Use tabs as an interactive way to avoid scrolling over items that you don't need everyone to see. Allow visitors to create their own site experience by concentrating their focus on items they choose to click on.

Reorder posts for any custom post types you define, including the default Posts. Also you can display the posts within admin interface sorted per your new sort.